Boudoir
Welcome to the Self Love Club
VOTED CENTRAL MICHIGAN'S BEST BOUDOIR PHOTOGRAPHER – 2022
Boudoir photography is my specialty and passion. Being someone who like many has struggled with their own self confidence issues over the years led me to create a safe and inclusive experience for woman. I offer an experience that leaves woman feeling empowered, sexy,  confident and well – absolutely in love with themselves by the time they leave the studio is my mission and I'd like to think that I've batted 100.
"I have never worked with someone who is so easy going, literally you feel instantly comfortable around her, and it's such a fun process with her. Even doing boudoir photos, I know it can be intimidating to some people to be in less clothing and doing pictures but Courtney makes you feel right at home, you won't even remember what you're wearing just that you're having a good time with her. When I've done my boudoir photos with her I felt nervous at first, but it got easier and once I saw my photos I was in love! It's so great having someone photograph who is so passionate about what they do, and making women feel beautiful!" - Whitney H.
"I couldn't be happier with my images. My expectations were to do this for my hubby who I knew would like them for obvious reasons(lol), but prepared myself to be sad with the outcome of who was IN the pictures. Shocked is the biggest understatement for how I felt looking at the finished gallery. I truly couldn't believe how many images of MY body I actually felt HOT in!! Not just the final images were amazing but I was quite surprised how easy it was to feel comfortable during the shoot as well. I lean more towards shy than outgoing especially being so undressed but Courtney is all around just amazing! You'll never regret booking a session with her. - Taylor Z.
"Going into a boudoir shoot with someone you've never met is intimidating and worrisome as it is. My first ever photo shoot of just me was with Courtney, so I didn't know what to expect, what to do, nothing. The second I encountered Courtney she was nothing but welcoming and open! It felt like we were friends forever! There was no awkward first meeting silence, no awkward vibes, none of it. I felt so comfortable being in her presence, especially being half naked lol! She helps so much with positioning, what faces to make, fixing your hair or outfit, down to a t she helps you. Courtney is awesome at what she does and you can tell she loves it with every piece of her!! You can always tell when she's excited about a picture she takes by her reaction and how excited she gets and then she'll show you it with the biggest smile. I will forever recommend Courtney to anyone who need a photographer!" – Brooke D.
I realized I'm not too shabby for 43.
"I was so on the fence about doing this and was considering canceling. I just haven't been feeling the most confident and have gained weight since quitting smoking and all this crazy Rona stuff. But I'm so glad I didn't cancel. After my session, I realized I'm not too shabby for 43. Courtney, thank you for all the encouragement and most of all, patience." -Autumn G.
She was so relaxed to work with
"Courtney is TOP NOTCH! She knows how to make a woman feel beautiful and comfortable no matter her situation! I did an empowerment shoot at almost 8 months pregnant (definitely a time where body self esteem can be low) and I still felt so beautiful and sexy! She was so relaxed to work with too ❤️ do not hesitate to do a shoot with her!" -Courtney A.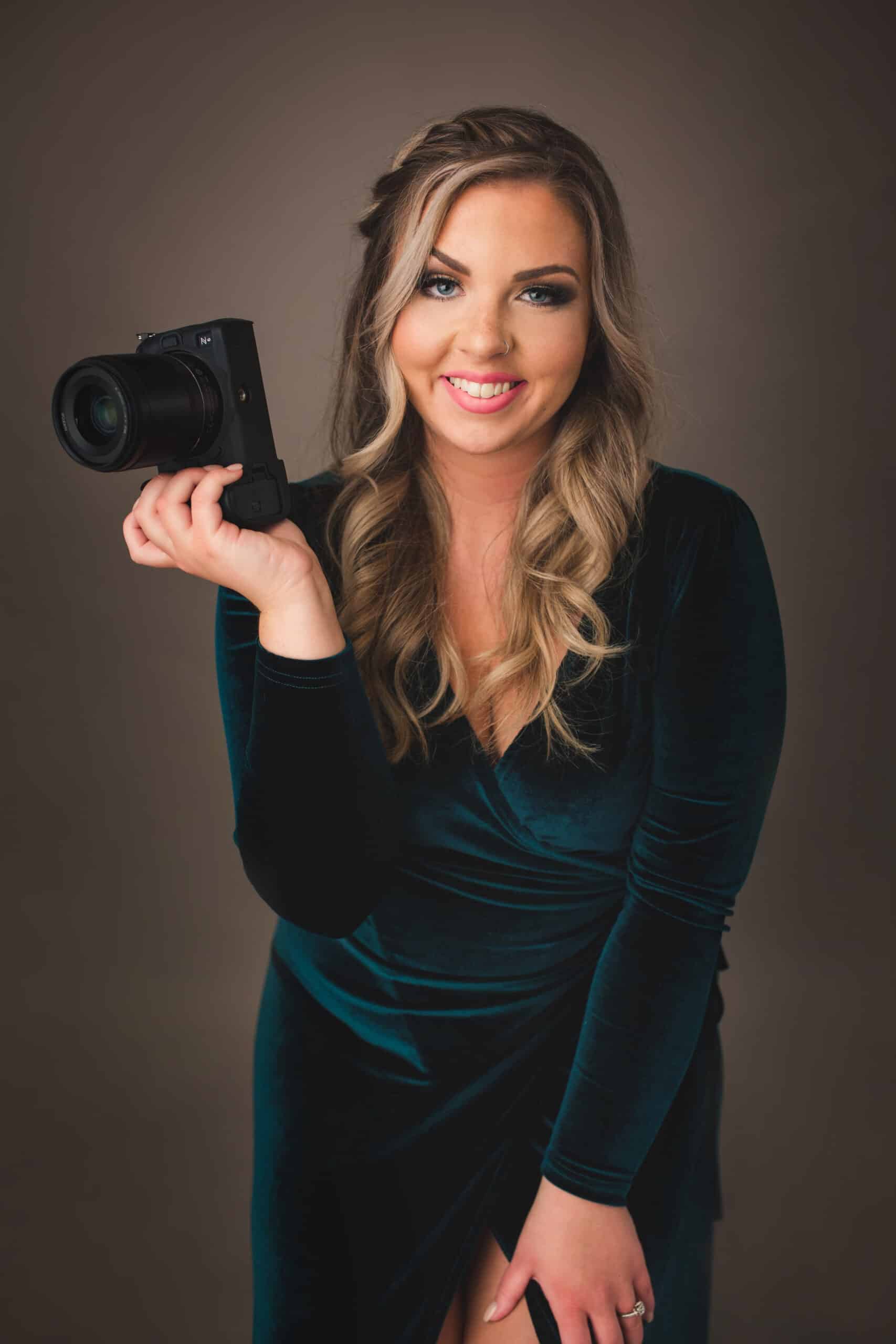 If you're looking for the ultimate hype girl, to have lots of laughs and essentially feel like old friends during your session – then look no further. I absolutely LOVE every moment of what I do; empowering woman and helping them see themselves as the badass – beautiful woman that they are is the reason why I do what I do.
If you're hoping to see more of my work before you commit, check out the blog or inquire for access to full REAL client galleries!